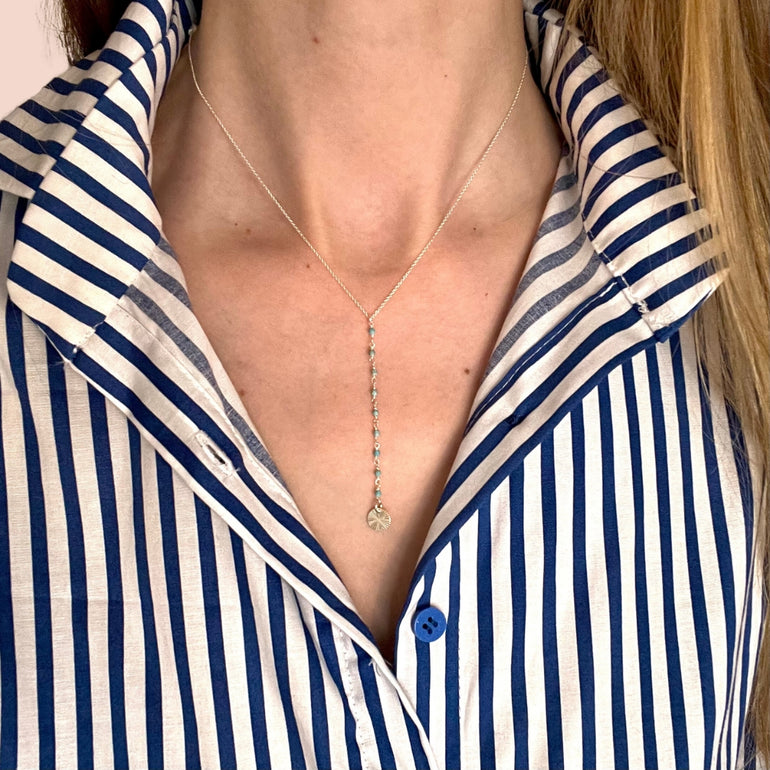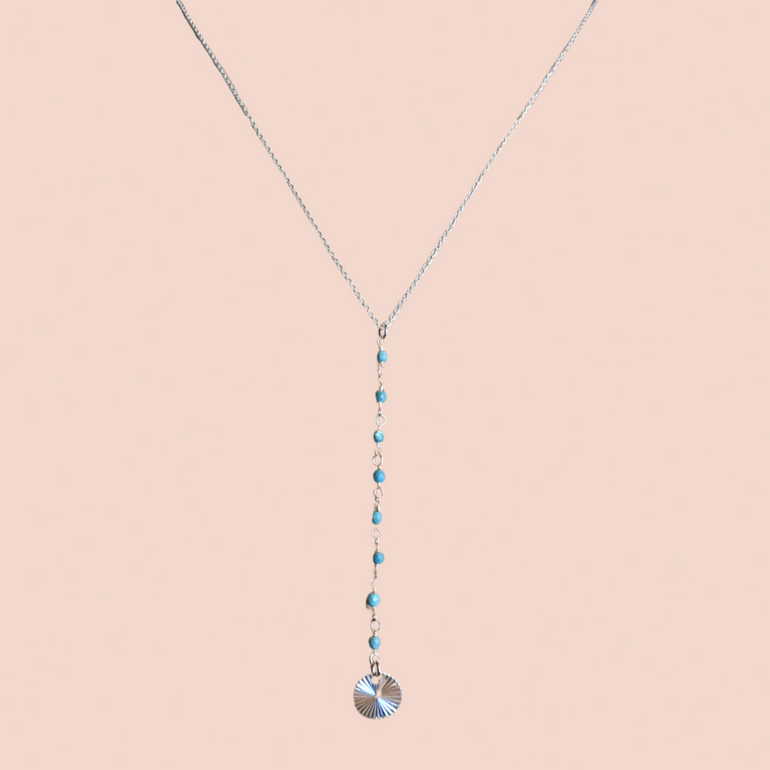 Silver Y Turquoise Necklace
Description
This silver necklace will attract all eyes and make you feel beautiful.
The turquoise stones bring a touch of vibrant color and shine by capturing the light, adding a touch of magic to your outfit.
This necklace is the perfect choice for all occasions, whether it is a special event or simply to illuminate your daily life. It can be worn alone for a sleek and minimalist look, or in superposition with other jewelry for an extra sophistication touch.
When you wear this silver necklace, you cannot prevent you from feeling beautiful and confident. It is an accessory that can transform your outfit and your state of mind in a moment. And with its perfect length, it is suitable for all morphologies.
 Length: 40 + 5 cm, hanging 7 cm
925 silver, nickel and cadmium free
Made with a lot of love and a little magic ⋆
All our creations are imagined with a lot
of good vibes so that you never forget how beautiful and unique you are! Our parts are delivered in a cotton cloth and
garanties 1 an ☾
We are here!
Don't hesitate if you have a question! We will be happy to answer it! You can join us thanks to the chat, by email to
info@jolly-jungle.com or by phone +41 79 277 54 78 ♥
Shipping and return
Your order is shipped within 48 hours and shipping is free in Switzerland and everywhere in Europe!
Isn't that what you were waiting for? No worries, you can return your order within 14 days!
---
Free shipping in Switzerland and Europe!
Silver Y Turquoise Necklace