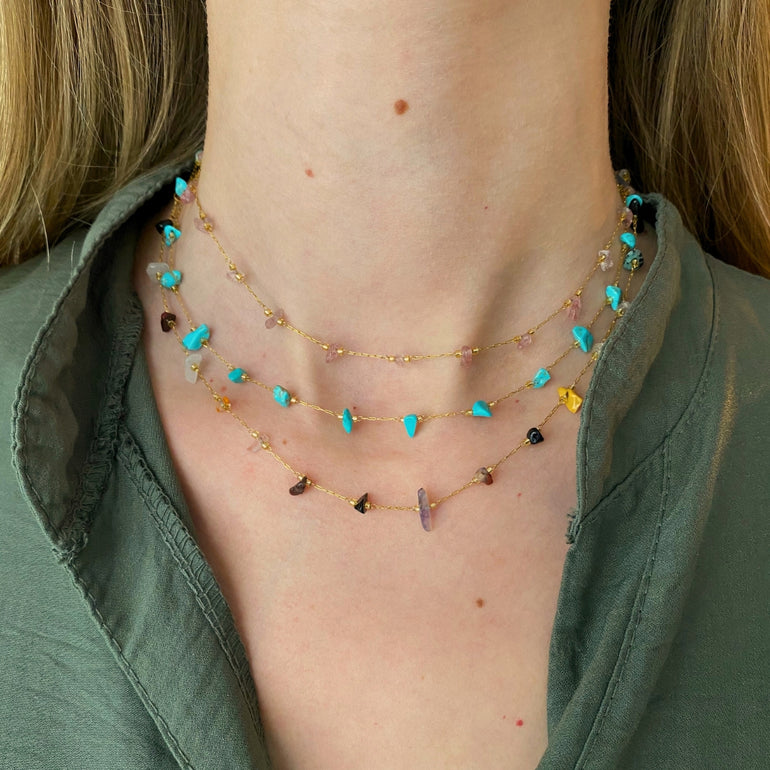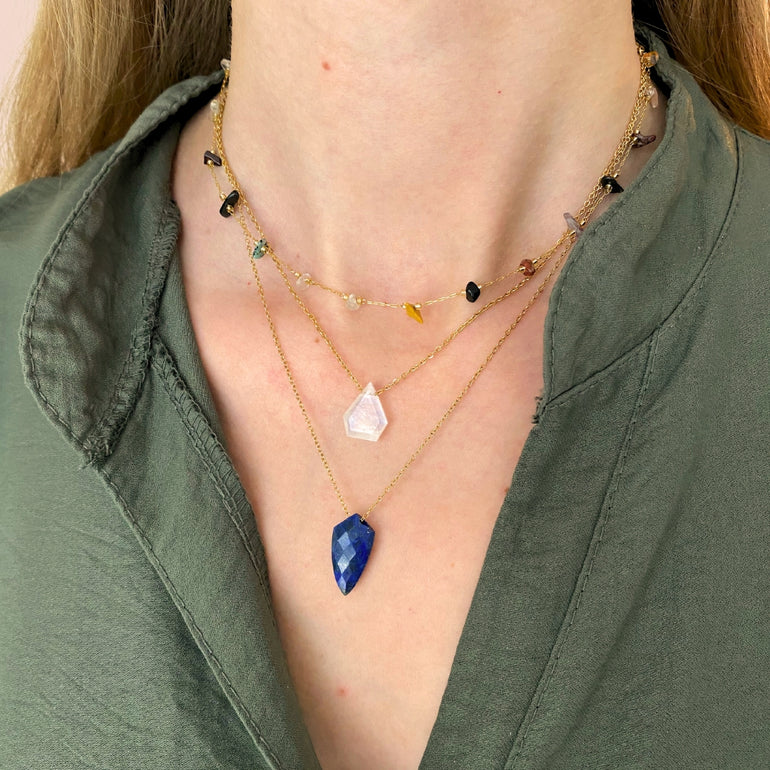 Description
Magnifique porté seul mais également dans une combination, ce collier en acier inoxydable, chaine serpentine et pierre apportera un côté boho-chic à votre tenue! 

Fait main, il est réglable grâce à sa chaînette d'extension (longueur d'environ: 40 + 5cm).
(De haut en bas: Strawberry Quartz, Turquoise, Mix)
♥ Strawberry Quartz - Amour, Joie, Bonheur, Positivité, Réconfort
♥ Turquoise - Sérénité, Confiance, Communication, Apaiser, Intuition

Sans nickel ni cadmium, résistant à l'eau, il est garantie 1 an, mais vous accompagnera pour la vie.

Made with a lot of love and a little magic ⋆
All our creations are imagined with a lot
of good vibes so that you never forget how beautiful and unique you are! Our parts are delivered in a cotton cloth and
garanties 1 an ☾
We are here!
Don't hesitate if you have a question! We will be happy to answer it! You can join us thanks to the chat, by email to
info@jolly-jungle.com or by phone +41 79 277 54 78 ♥
Shipping and return
Your order is shipped within 48 hours and shipping is free in Switzerland and everywhere in Europe!
Isn't that what you were waiting for? No worries, you can return your order within 14 days!
---
Free shipping in Switzerland and Europe!