Size guide
Tips to choose your ring size
If you don't have the opportunity to go to one of our shops in Geneva or Lausanne to define your size with a baguier, you can use the following tips to define your size from home!

option 1: Take a ring that you wear to the desired finger (! the left and right hand often have different sizes! ), then measure the diameter of your ring and report it to the equivalence table above.

option 2: Use a ribbon that you pass around your finger by careful not to tighten too much to pass the finger joint (where your finger is the broadest). Make a mark on the ribbon in two places where it crosses. Measure the distance between the two brands and refer to the equivalence table.

Do not hesitate to contact us for any questions!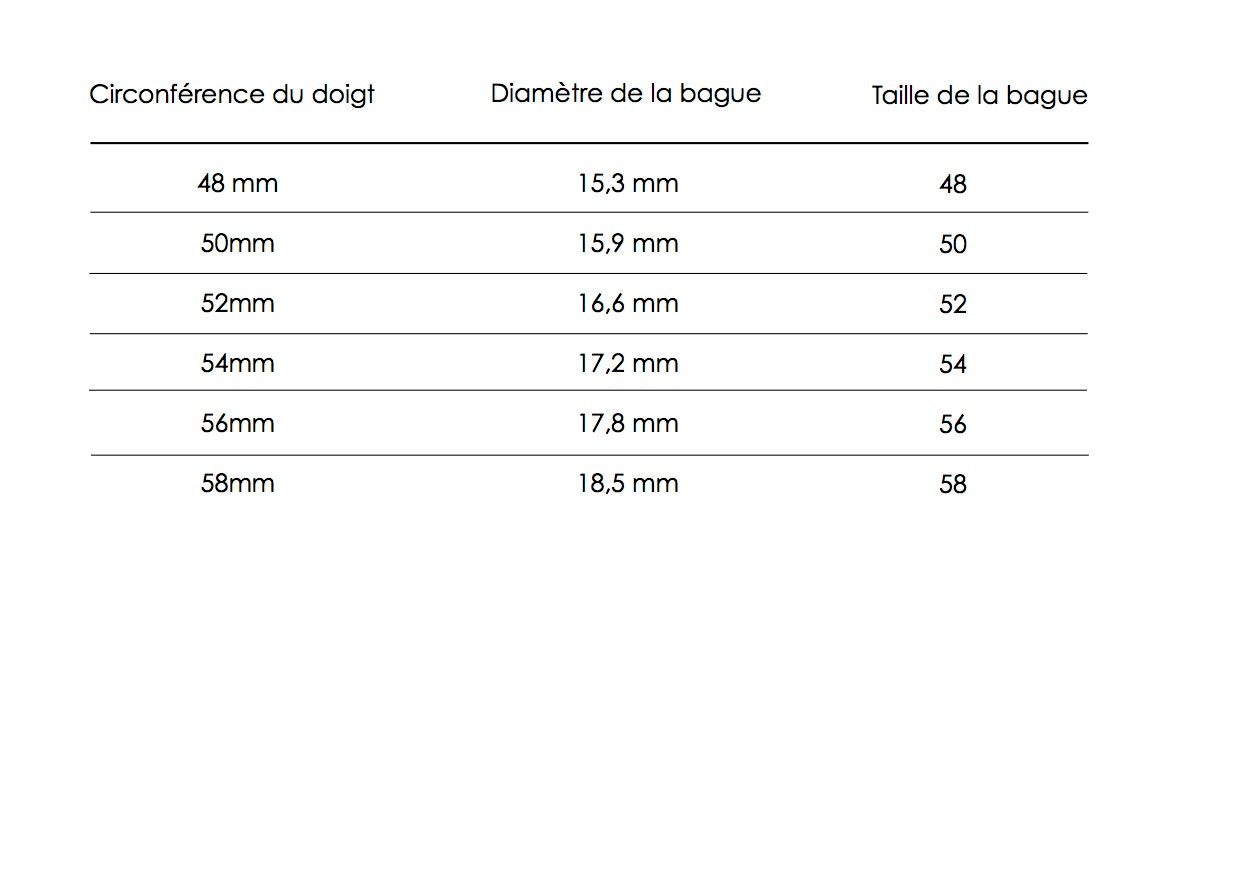 Tips to choose your collar length
We create several lengths of necklace. Most of our parts have extension chains which allows you to adjust the height of +/- 5cm.
You will find a small diagram showing the length in cm. We strive to indicate the length in the description of each item. Don't hesitate to ask us if she's missing. We'll be happy to tell you.

We can also customize the height of certain designs. Don't hesitate to contact us! We're here for you!