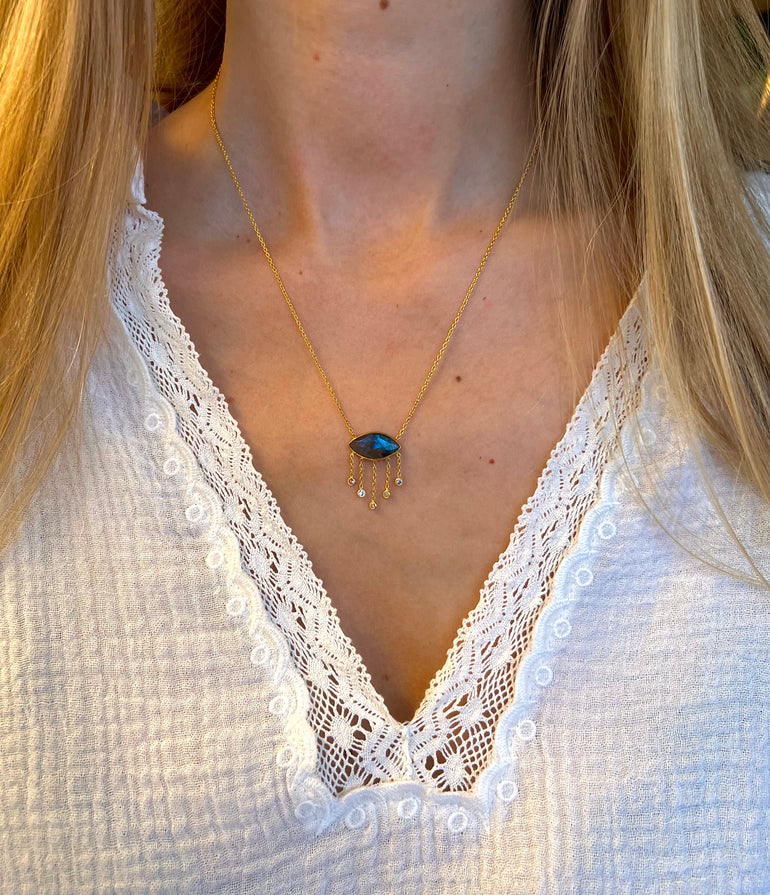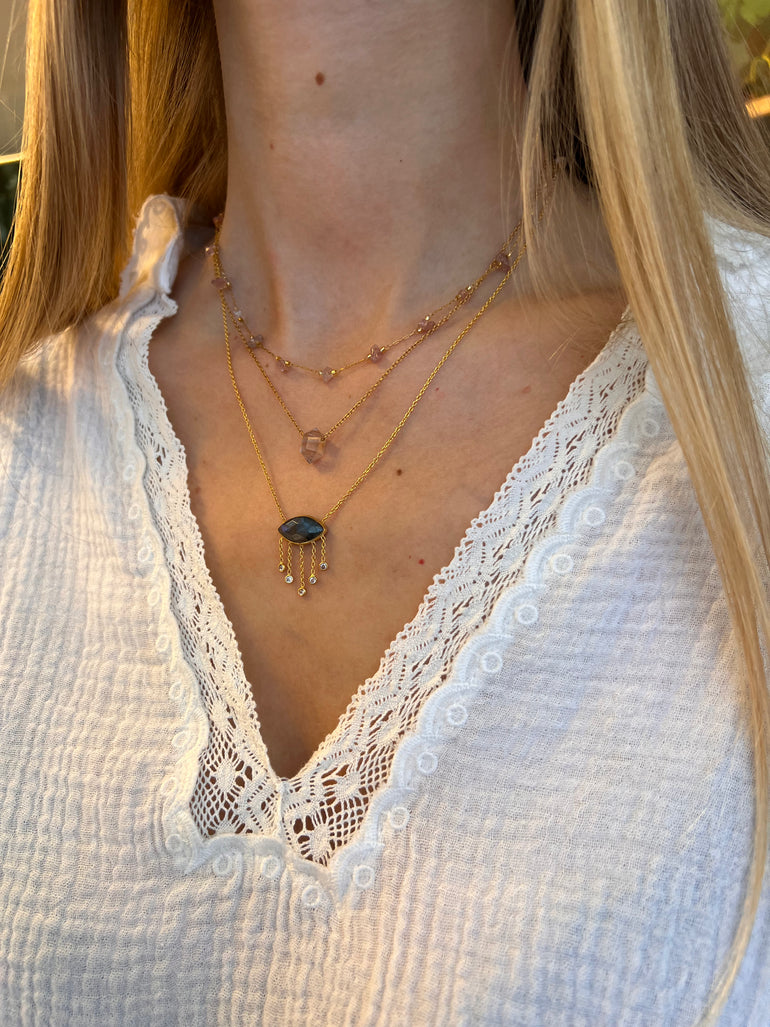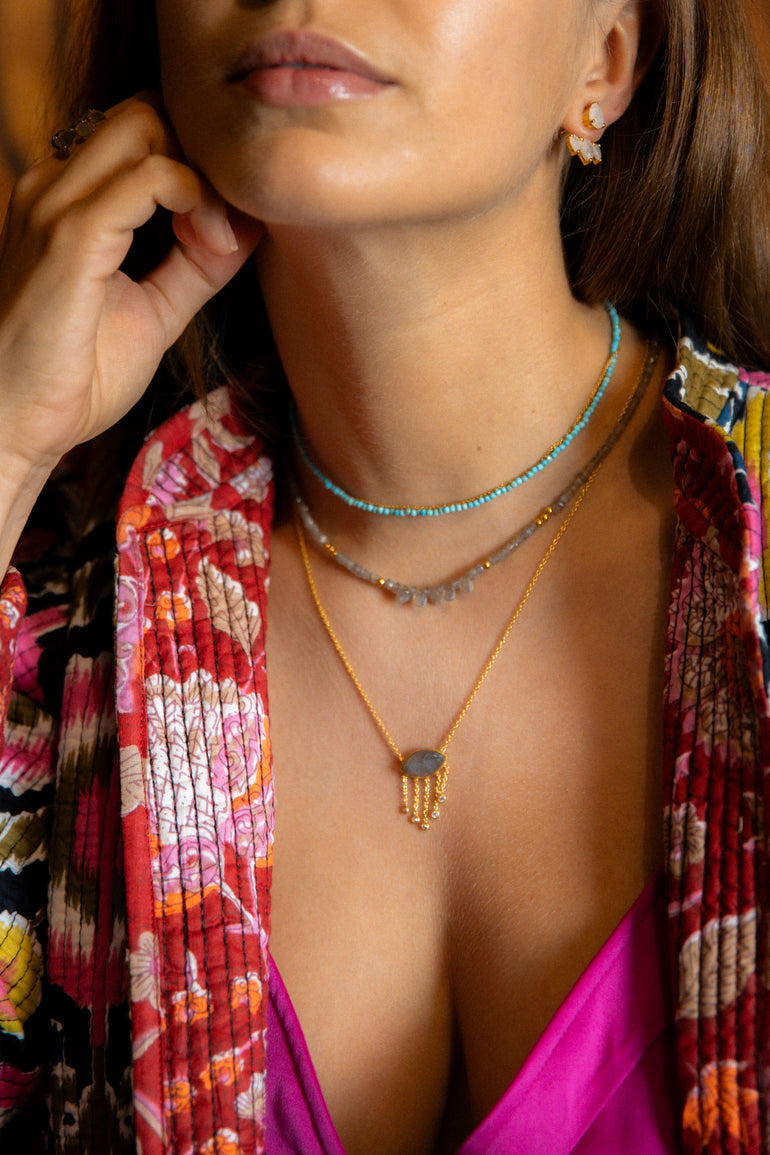 Collier Evil Eyes Labradorite Argent Plaqué Or
Description
Ce collier évoque une aura de positivité et de protection, grâce à la labradorite, une pierre réputée pour sa capacité à dissiper les énergies négatives et à renforcer votre bien-être émotionnel. La labradorite en forme d'œil, aux nuances chatoyantes, semble veiller sur vous, apportant une sensation de sécurité et de tranquillité. Les 5 petits zircons ajoutent une touche d'éclat et d'élégance à ce magnifique bijou.  Sa longueur est d'environ 47cm avec une chainette d'extension d'environ 5cm. Idéal pour jouer avec dans une combinaison de colliers ou simplement l'adapter à votre décolleté! 

Portez ce collier comme un talisman de protection, il vous fera rayonner tous les jours!
Il est en argent plaqué or 3 microns (épais et résistant).


Bienfaits principaux de la Labradorite :
Équilibre
Harmonie
Protection`
Réconfort
Énergie

Nous vous recommandons d'éviter le contact avec l'eau un maximum, le chlore, parfum et crème afin de préserver la belle dorure. Il est sans nickel ni cadmium. Ce bijou est garantie 1 an, mais vous accompagnera pour la vie!
Made with a lot of love and a little magic ⋆
All our creations are imagined with a lot
of good vibes so that you never forget how beautiful and unique you are! Our parts are delivered in a cotton cloth and
garanties 1 an ☾
We are here!
Don't hesitate if you have a question! We will be happy to answer it! You can join us thanks to the chat, by email to
info@jolly-jungle.com or by phone +41 79 277 54 78 ♥
Shipping and return
Your order is shipped within 48 hours and shipping is free in Switzerland and everywhere in Europe!
Isn't that what you were waiting for? No worries, you can return your order within 14 days!
---
Free shipping in Switzerland and Europe!
Collier Evil Eyes Labradorite Argent Plaqué Or